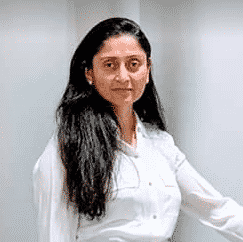 Mrs. Vinitha Pravin Kisani
Co-Founder & MD
GoGetters Marketing Management
Under the Patronage of DIHC
(Directions Investment Holding Co.)
GoGetters born in 2018, serves for promoting 'Make In India' products into the UAE market. The main focus is to help MSMEs of India to grow and widespread their wings Globally at minimum expense.
FORTE OF GOGETTERS UAE
Training on grooming these MSMEs with right knowledge of Government rules of India and UAE with Experts as Board of Directors of GoGetters who will guide them with guidance in different areas of business.
B2B engagements are arranged during the conferences with wholesellers, retailers, distributors, Chambers of Commerce.
OVERVIEW OF GOGETTERS UAE
GoGetters officially launched in March 2018
July 2018 – Signed Memorandum of Understanding with Institute of Directors , Delhi.
July 2018 – Zee Connect interview with CEO and Director of Business Development.
August 2018 – Signed Memorandum of Understanding – Chamber of Commerce, Haryana.
August 2018 – Attended the conference on MSME – Funding Empowering Industry – Chandigarh.
September 2018 – Organised B2B meetings in Delhi and met MSMEs from Chandigarh, Sonipet, Panipet, Ludhiana.
November 2018 – Organised B2B meeting in Gurugram (Gurgaon), Haryana and met MSMEs from various organizations and Business Heads who are keen to start the UAE market.
Mrs. Vinitha Pravin Kisani is a member of
Indian Business Professional Council – Dubai
Indian Chamber of Commerce (ICC) – 2019
July 2019 - Member of National council- Krishi Udyami Krishak Vikas Chamber (Know More)
November 2019- Awarded by RAK SME Support Sponsor
April 2020- Signed MOU with Gen. J.J.Singh - Ex Governor of Arunachal Pradesh - Advisor to MSMEs
July 2020 - Signed MOU with Indo-European Chamber - Delhi - Mr Vijay Tiwari- President - Indo -European Chamber
August 2020- GoGetters - Under The patronage of DIHC - Under the Chairmanship of H.H. Sheikh Mohammed Bin Sultan Bin Hamdan Al Nahyan